Feburary 2023
CLARITY

CLARITY is a group exhibition that brings together works of Victorian College of the Arts critical art and theory exploring the complications in romance and relationships. Audiences are invited to consider their relationship with flesh and feelings. CLARITY, runs from Valentine's Day. Clarity is intended for mature audiences only and contains adult content of a sensitive nature. Viewer discretion is advised.

CLARITY Part 2 of the annual VCA 3rd Year critical art and theory exhibition. 14th - 23rd of February
Special Thanks to Ladro and Evies for our event for our event -6 8pm at 226 Gertrude St Upstairs
Text @bonmott on 0410644813 for an appointment.

Curators: Enya Hu, Adem Aquila, Django Nicol and Odessa Kemp, under the guidance of Dr Bon Mott
Artists: Enya Hu — @enyartist Adem Aquila — @neonbic Claire Price — @claireprice.art Django Nicol — @octopussaayyy HILLS — @the_real_hills Kate Murrell— @__km.art Leyla Moxham — @eyeball_lick MJ Kim — @mj.k Odessa Kemp — @thesoggysock Olive Hunter — @o.p0sitive UglyAlienSpitBaby — @uglyalienspitbaby__ Cherry Ramone — @ Vika Vasyltsova —@7night7life7 Wylie Siassios —@wes_it_about

The artists and Dr Bon Mott would like to thank Dr Elizabeth Presa.

Download Grey and Clarity catalogue CATS 2023
LINK to Closing talk by Enya Hy https://vimeo.com/manage/videos/803861437/e12a2e2942/privacy





CLARITY Installation Documentation: Django Nicol




CLARITY Install.

January 2023
GREY
When stirring the cauldron of love, there lies a murky grey mixture beneath the surface of passion, affection and excitement.
Grey is a group exhibition that brings together works of VCA artists exploring love, hate and physical connections.
This exhibition explores the complications in romance and relationships. When our bodies and actions don't match our words, when our fantasies don't match our reality, Grey questions what is held back - what is censored? Emotions and daydreams mix together with subtlety, innuendos and intimacy, creating a sea of confusion that washes up grey foam. Audiences are invited to consider their relationship with flesh and feelings.
Curated by Enya Hu, Adem Aquila, Django Nicol and Odessa Kemp, under the guidance of Bon Mott.
(Grey is Part One of two exhibitions- the second show, "Clarity," will be held @secondspaceprojects at a new location).
The artists and Dr Bon Mott would like to thank the @cityofmelbourne for their support with "Grey" criticalart and theory @vca_mcm, and special thanks to Dr Elizabeth Presa.



Grey at City of Melbourne
Installation Documentation: Django Nicol

January 2022
Artists:
Patricia Agus, Fiona Shewan, Keely Varmalis, Melissa Nguyen ,Raisa Mclean, Tara Denny, Verity Crane, Alice Tsiavos, Ava Hattam, Adina Kraus & Fiona, Maddie Lamb, Mikayla Holland, Rosa Spring Voss, Madlena Kaindel, Bing Han
Curators:
Patricia Agus, Adina Kraus, Tara Denny,
TOYS R US:
Your Teapot is Listening February 2021
Your Teapot is Listening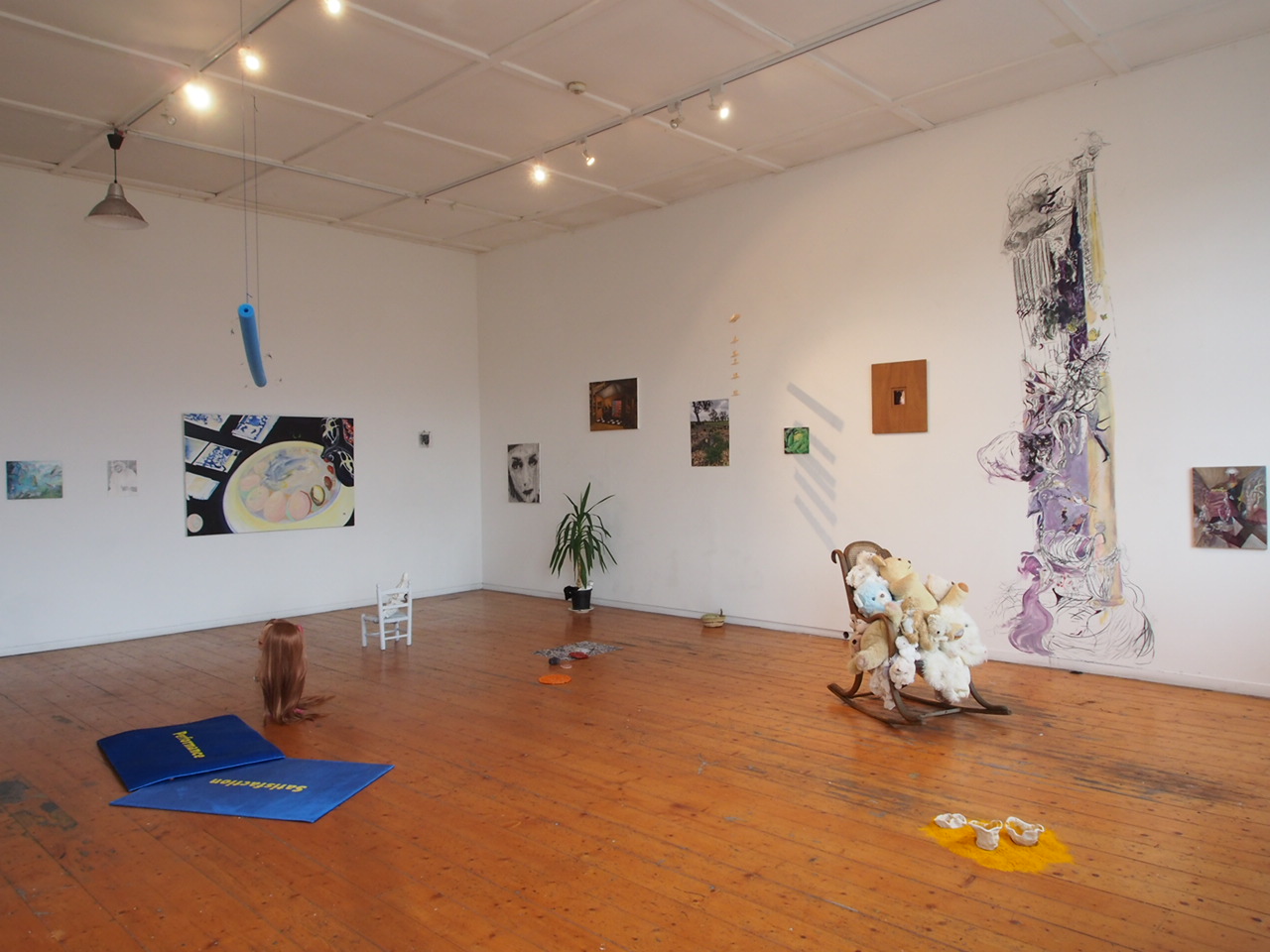 Your Teapot is Listening
Your Teapot is Listening
Your Teapot is Listening
Artworks listed in clockwise order:
Sea of Possibility/Seize the Possibilities,
Jessie Marshall
Horses, horses, horses, horses
Coming in in all directions
Untitled, Seed Coat, Pinocchio,
Untitled,
Abella D'Adamo
Seed Coat,
Yasmin Hopkins
Untitled (Marionette),
Evan Nilsson
Pinocchio,
Elizabeth Presa
Amnesia (Venom),
Aden Miller
Untitled,
Kostas Pavlidis
Little Play Area
(Sunny) Pang Jie Siah
Weather Pods
Patching
Objects 1, 2, and 3,
Bettina Purdie
Untitled,
Yasmin Hopkins
I'm Smarter Than You Think,
Ruebi Smith
Blush Response,
Timothy Hardy
dis-comfort,
Jean Baulch
Mewling,
Yasmin Hopkins and Christopher Theofanous
Byzantium Plushie,
Christopher Theofanous
Untitled, 2020
Joshua Krum
BOILZ 'N' GHOULZ,
Bon Mott and Sean Miles
Bush Mary
Teena McCarthy
www.northernbeaches.nsw.gov.au/things-to-do/whats-on/exhibition-teena-mccarthy-down-river-darling
Yellow Vision,
Nisha Hunter
Yellow Daal
Yellowing Earth
My Memories are Yellow
Child Impression,
Caterina Lawrance
Liminal Memory
Cristina Dawn
An empty plot
A kiss goodbye
Bricks in my eyes
Fluffy Slippers,
Chalk Hook
Come and See the Mornings Here
In Thought
On My Mind
Awake,
Lulu Smith
Remnant (Venom),
Aden Miller
Untitled
Hugo Blomley
The Innocent, Everyman, Hero, Outlaw, Explorer, Creator, Ruler, Magician, Lover, Caregiver, Jester, and Sage,
Pip Lennon
Smile,
With special thanks to Bon Mott and 2SP Second Space Projects, Elizabeth Presa, Yasmin Hopkins, Bettina Purdie, and Sean Miles.
2020-2016
You Make Me Sick - Opening Saturday 28th September 3 - 5pm
Friday 28th September - Tuesday 2nd of October
WBA Parkville Master of Curation and Southbank Honours lunch and Artist Talk.
You Make Me Sick